Mystery Theatre actor returnitus Michael Moran joined the company way back on the second show and has come and gone a few times over the years. He has been principal actor for his roles in 28 shows and has understudied or acted in rivivals of many others.

Michael Moran

Michael was a featured actor in "Ticket to Nashville" at the Capitol Theatre in 2017.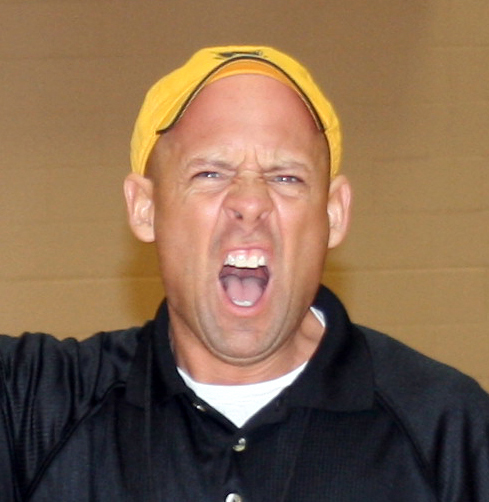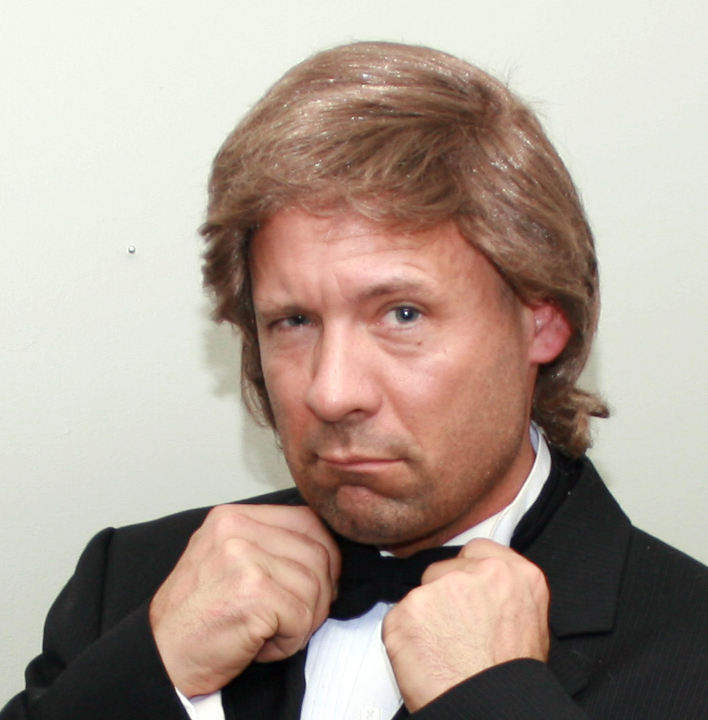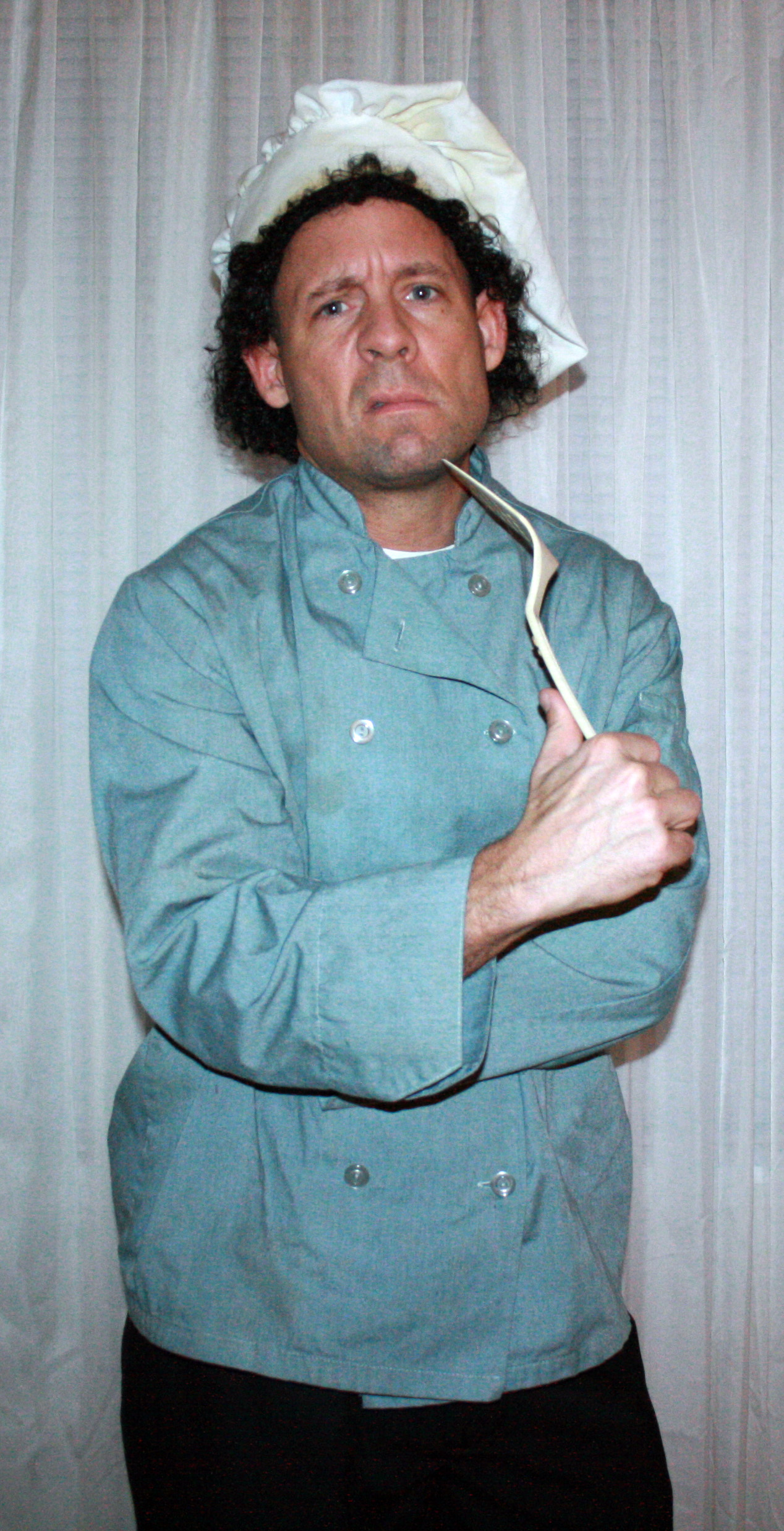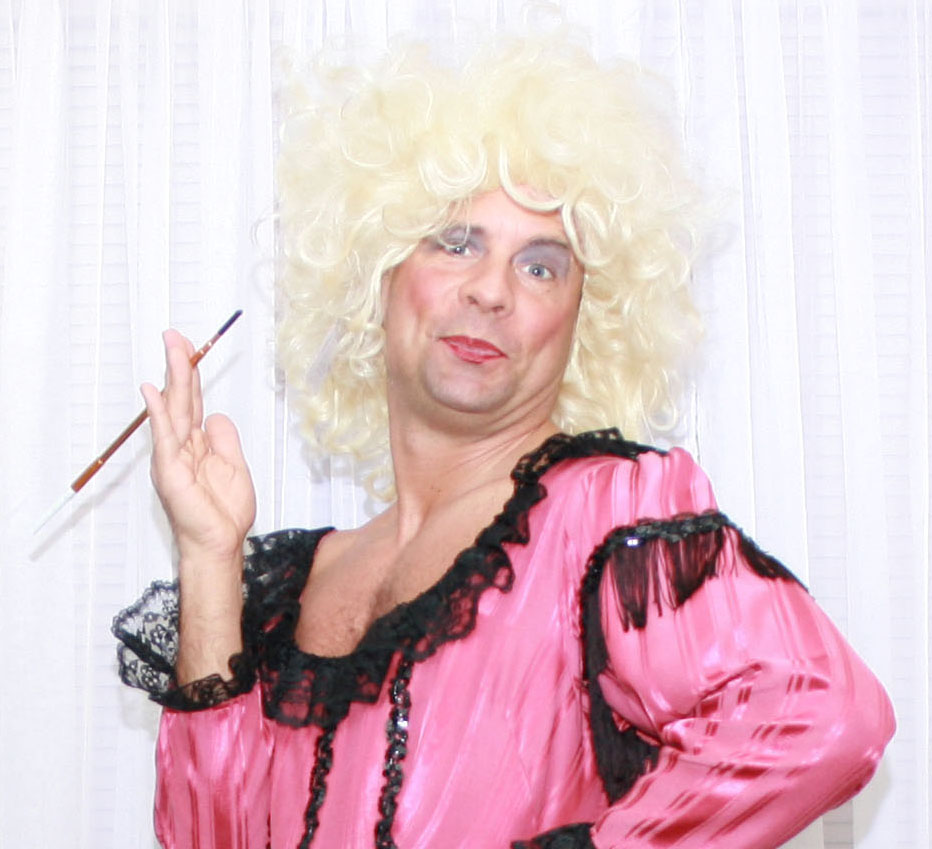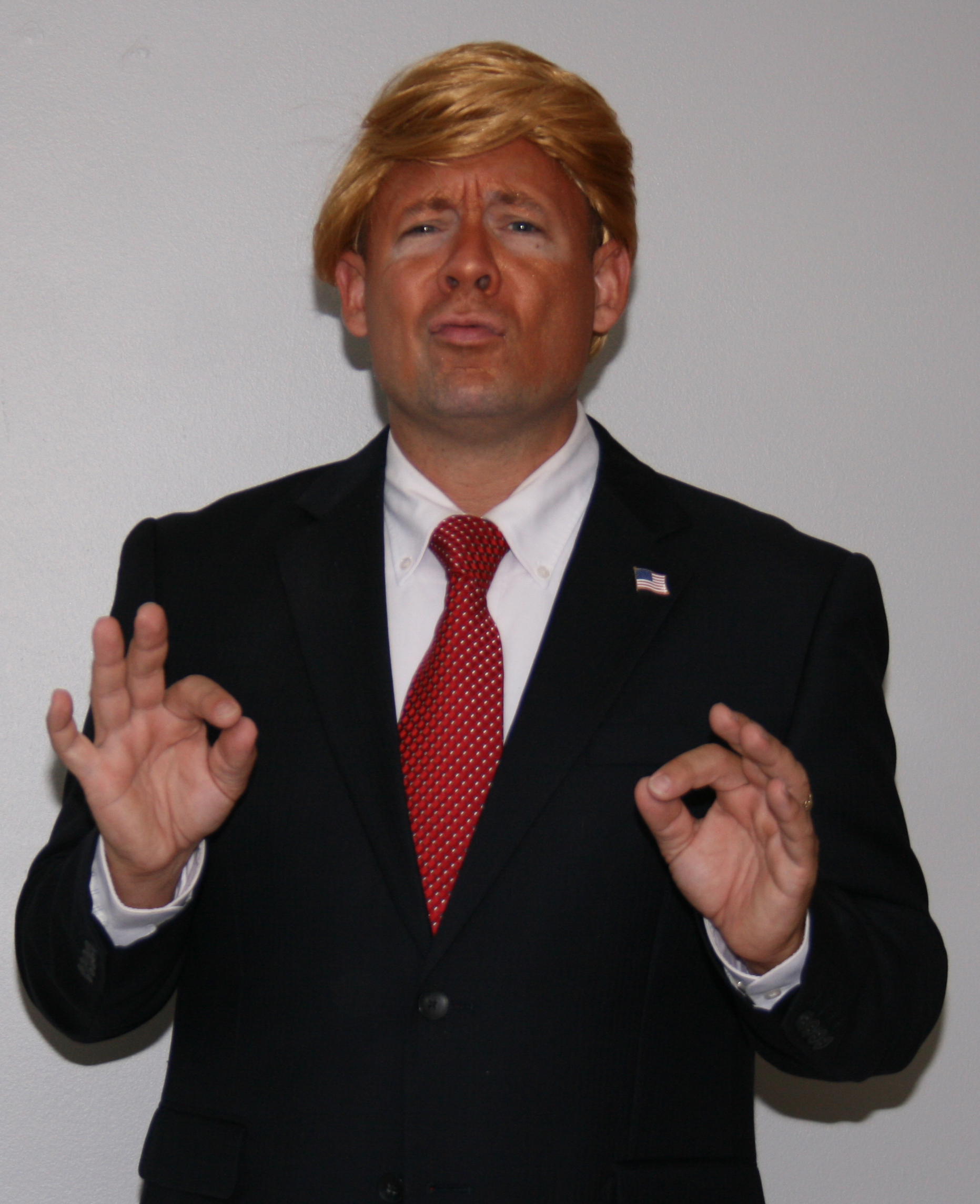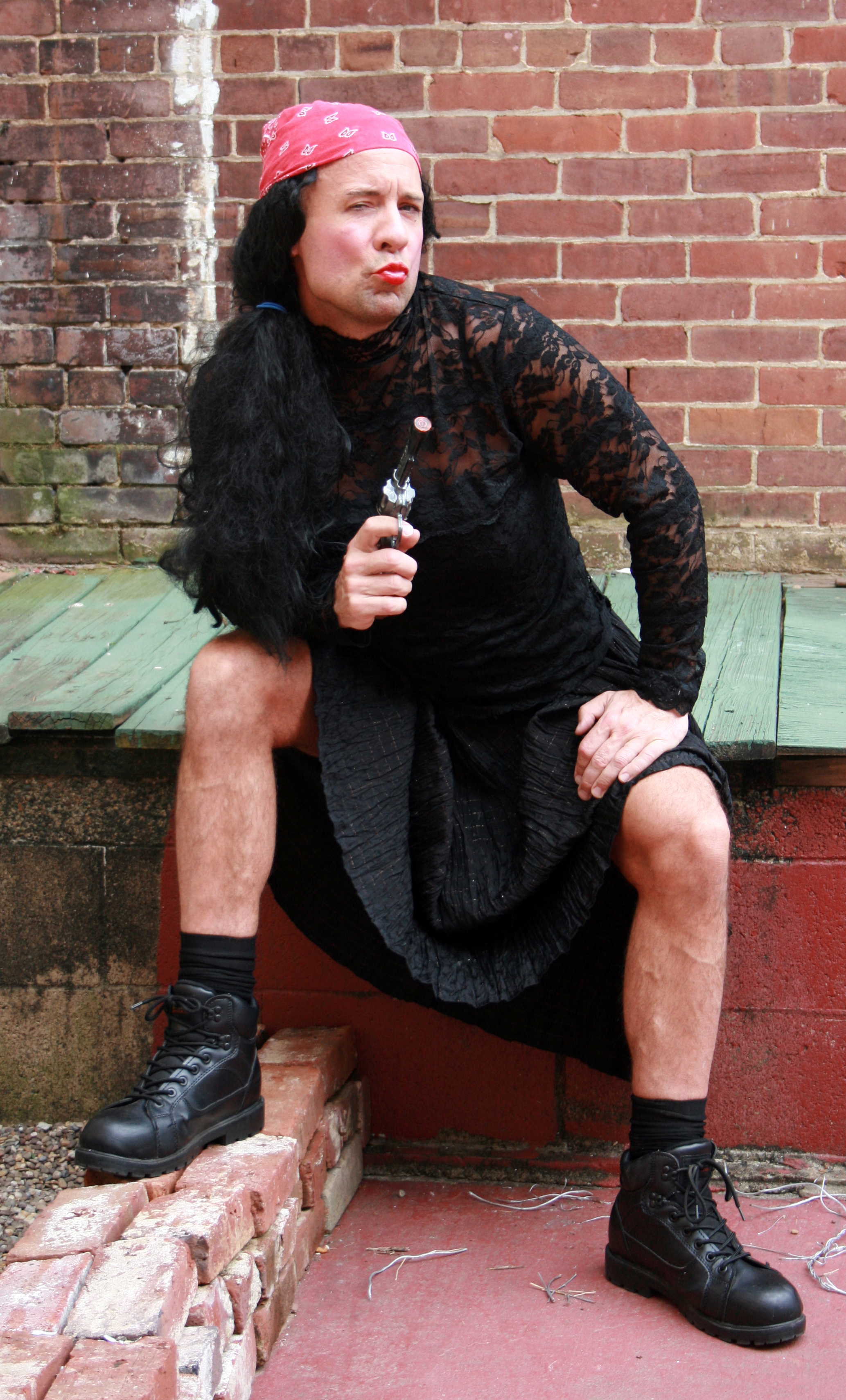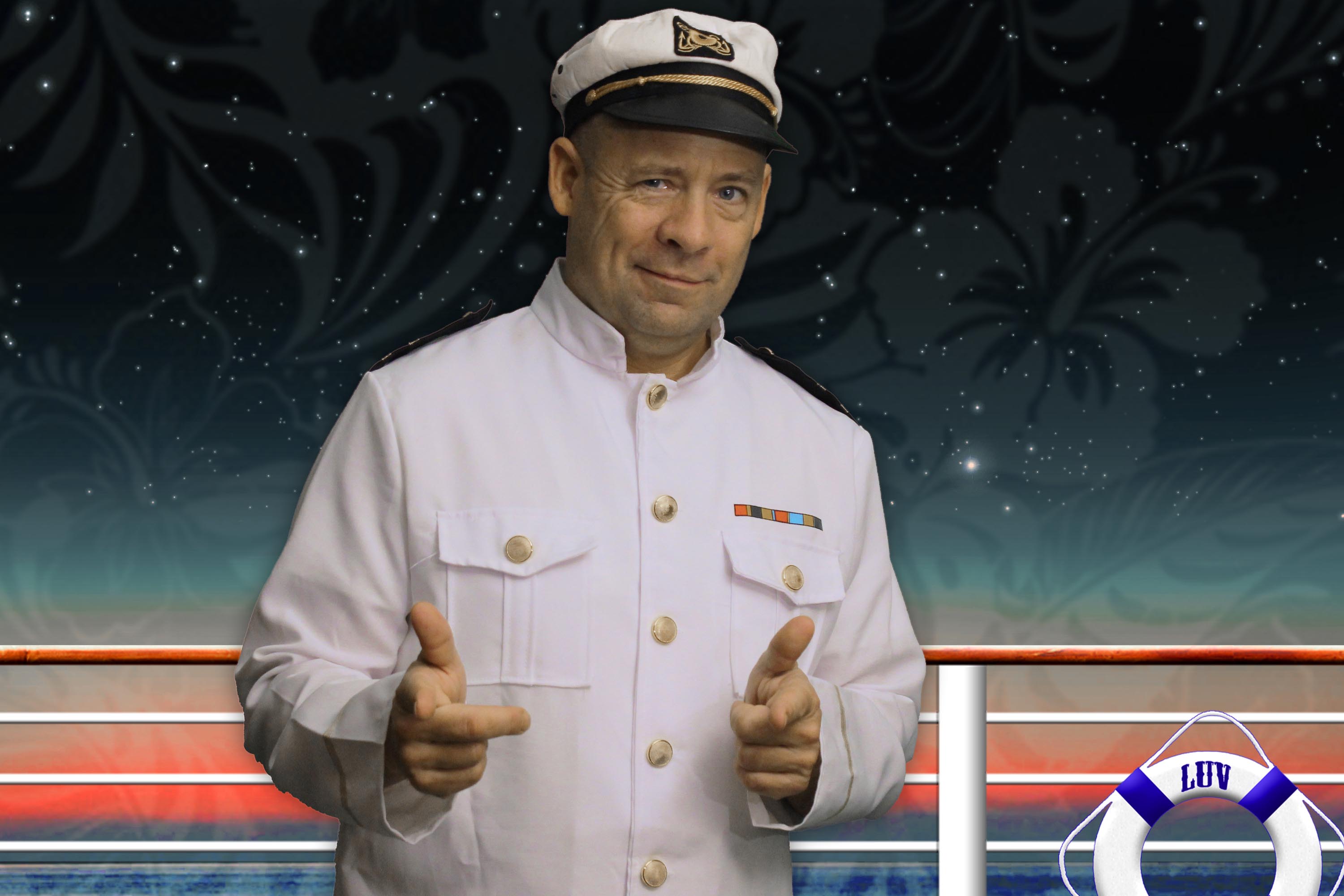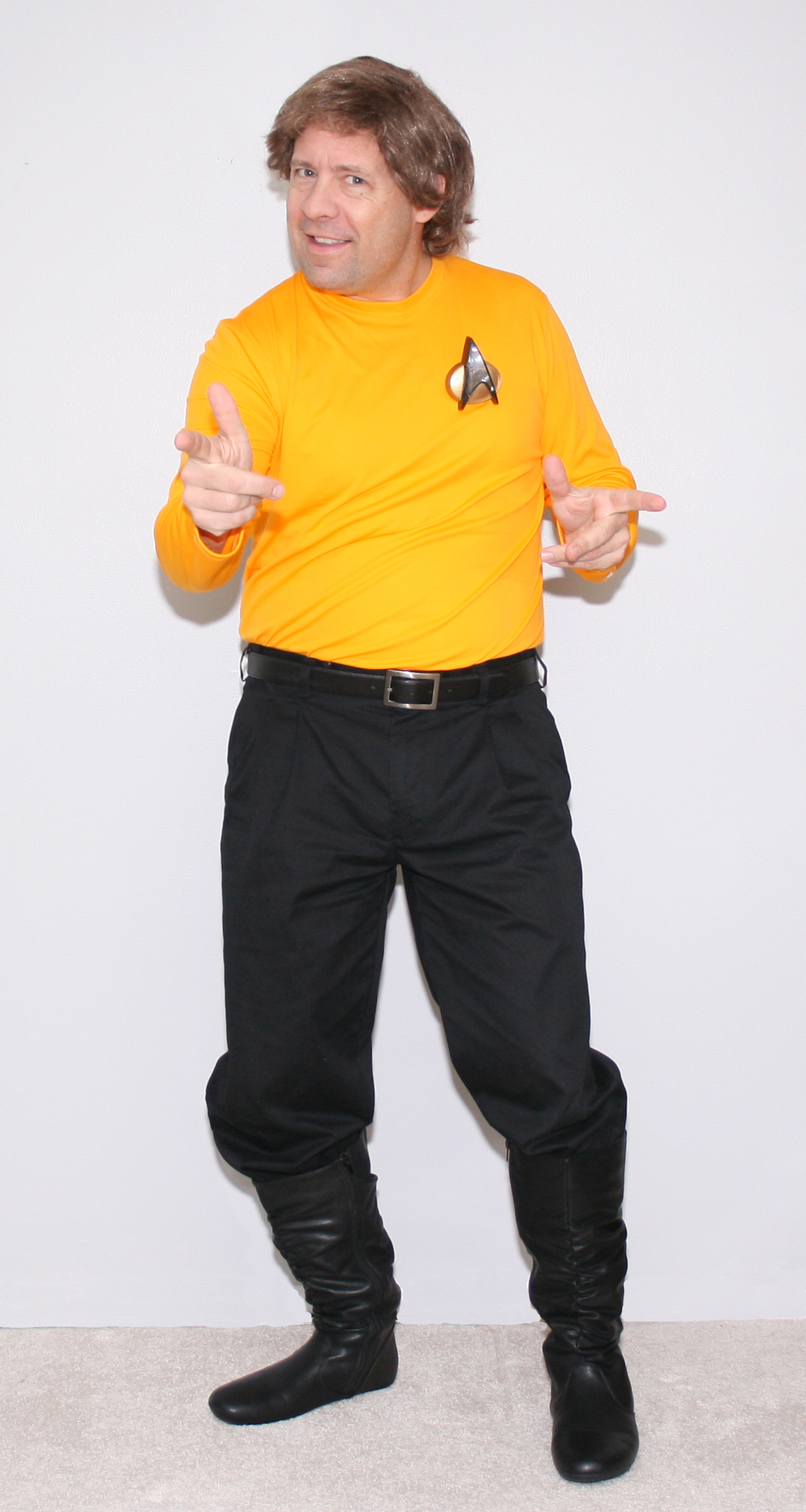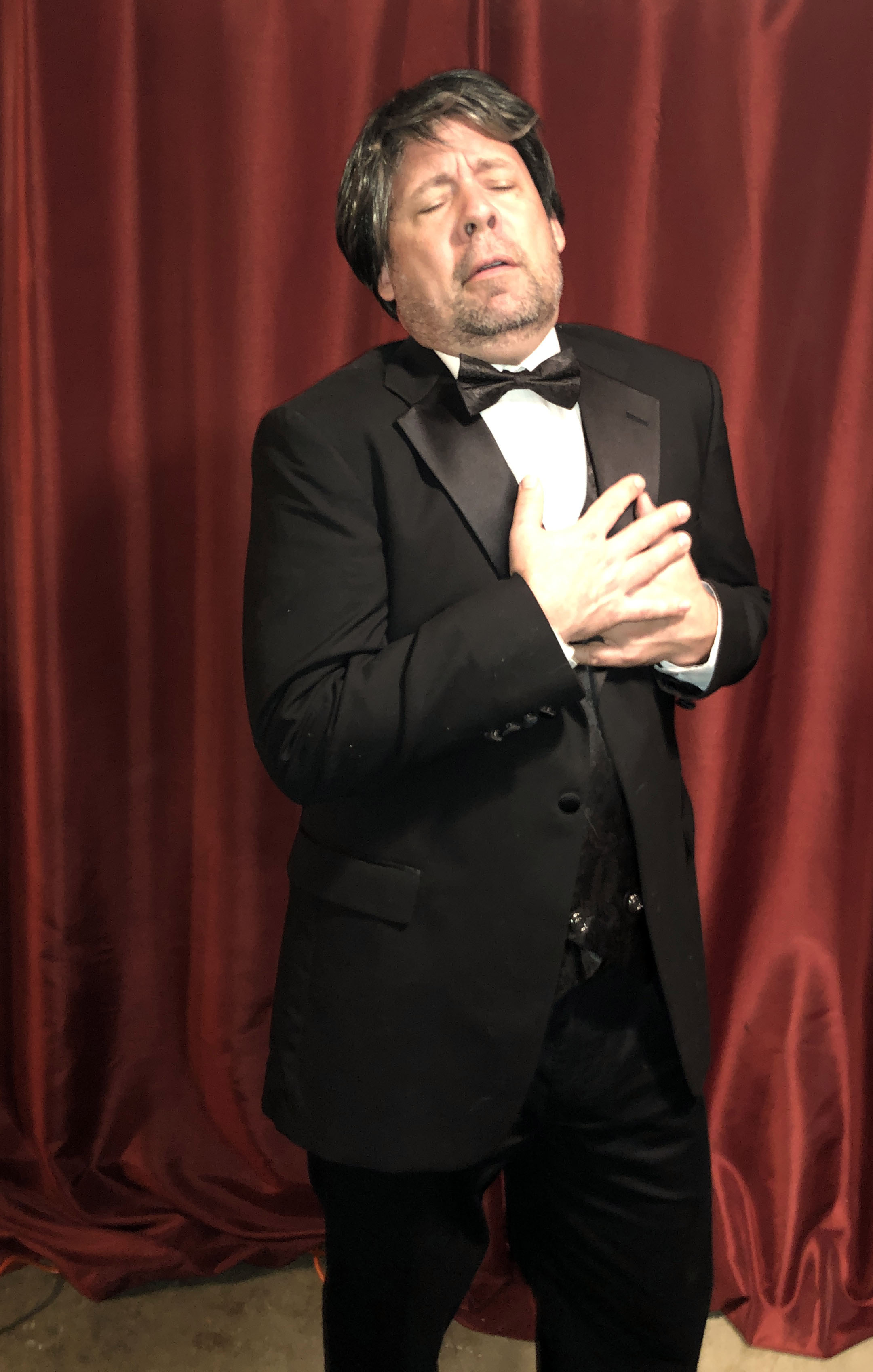 Over the years, he has been in many local productions such as Towngate Theatre's production of Neil Simon's "The Gingerbread Lady" and "Philadelphia Here I Come," and in Wheeling Jesuit University's 1998 production of "Grease!"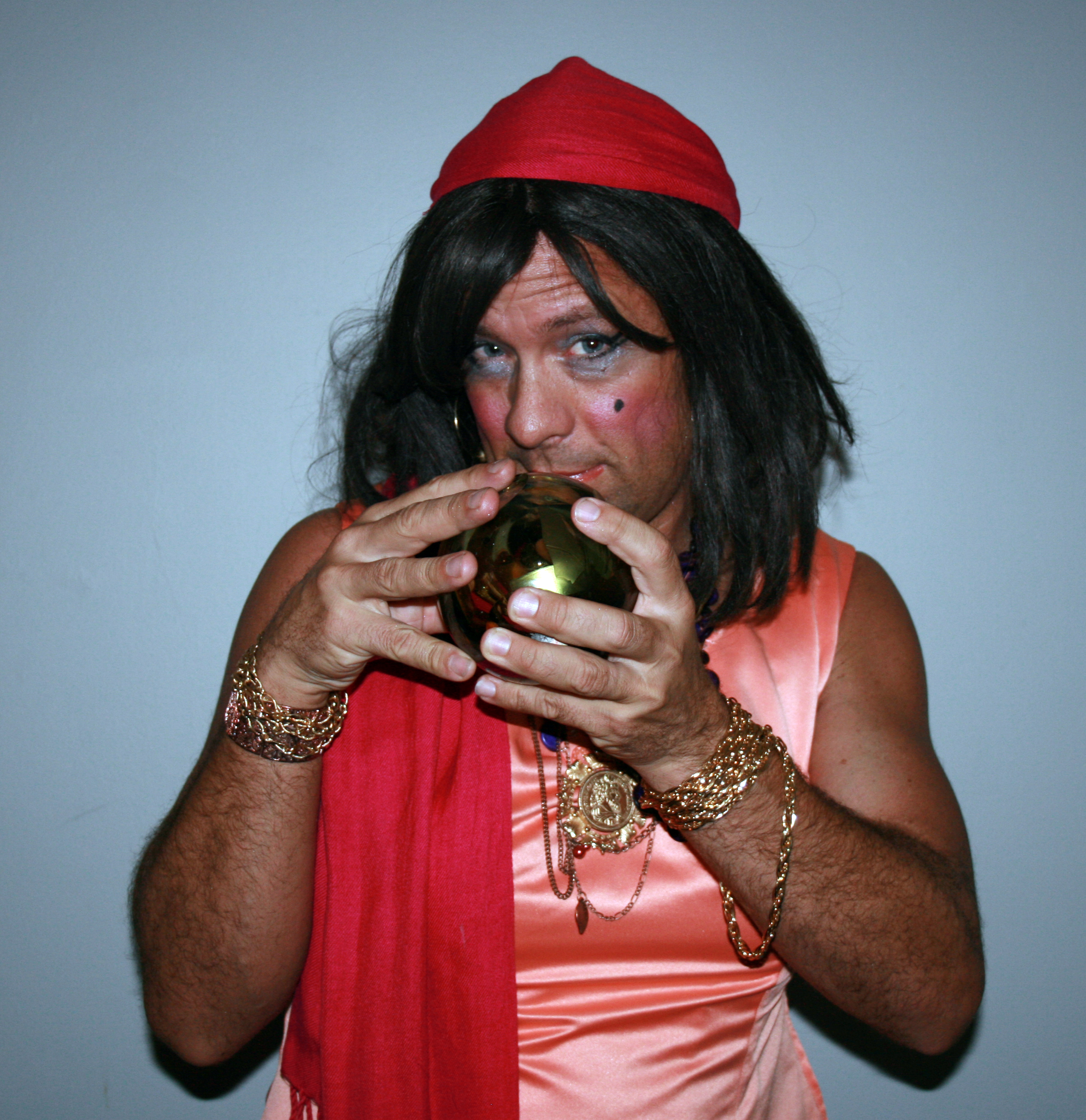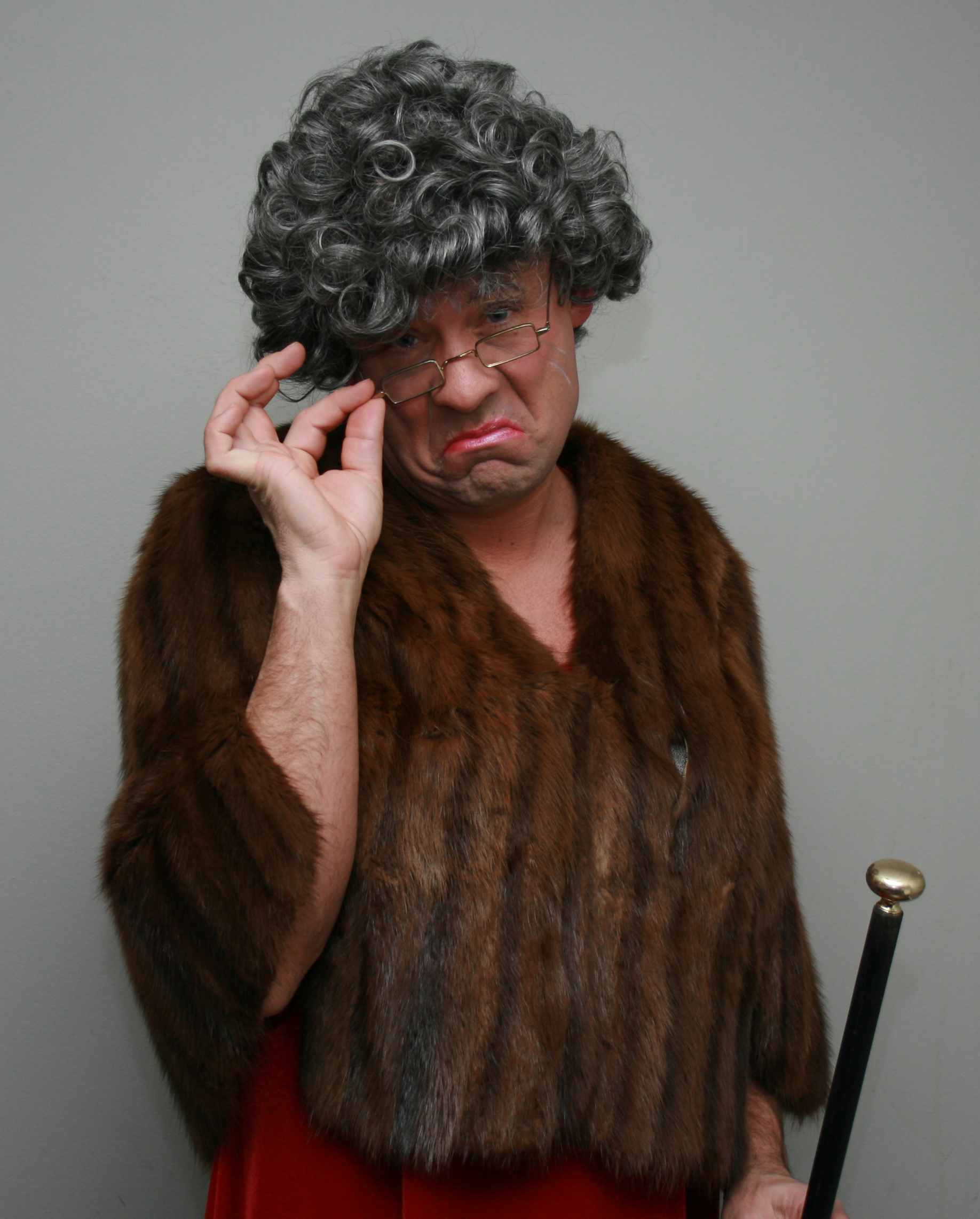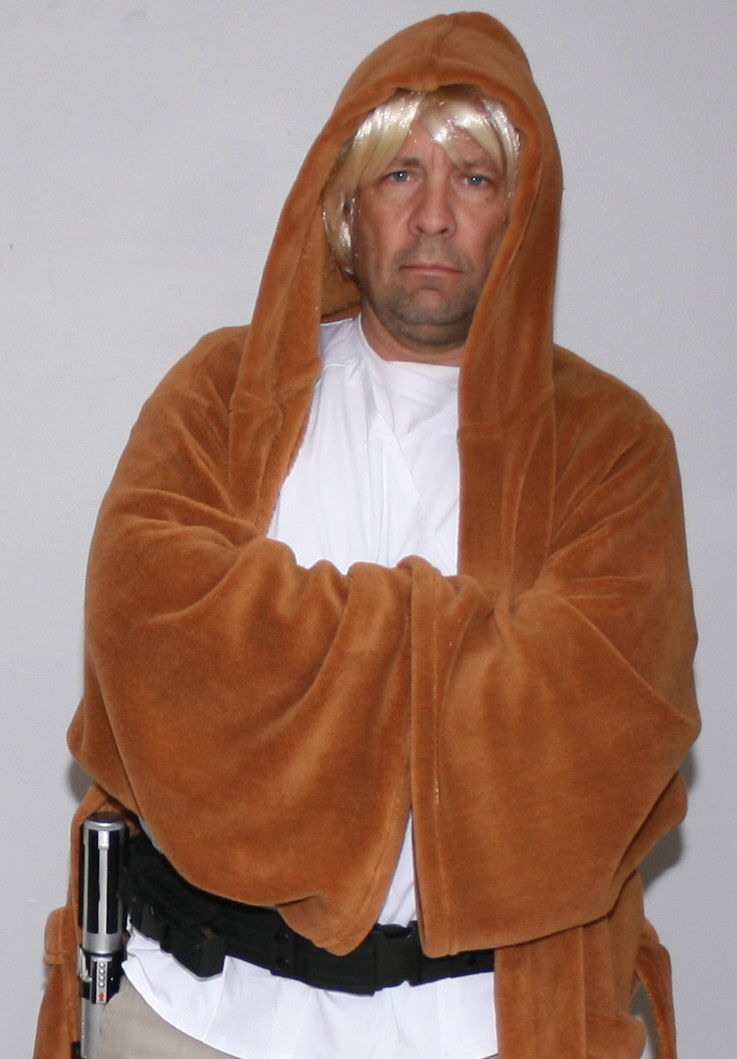 His Mystery Theatre credits as principal actor:
Tommy Assorta ~ Take Me Out of the Ball Game (1996)
Wiener Schnitzel ~ Recipe for Murder (1997)
Rangehand Rex ~ Shoot-Out at the Double-U Dude Ranch (1997)
Percy Q. Tedman ~ Salon, Farewell, Auf Weidersehen, You're Dead (1998)
Guiseppe Ricardo ~ Il Morte di Figaro (1998)
Bob ~ You Bet Jurassic He's Dead (1998)
Michael Obits ~ The Case of the Ms. and the Show-Biz Whiz (1999, 2000)
Milton Nerdly ~ DOA in the Y2K (1999)
Robin Hood ~ Damn! Damn! That Rotten Old Nottingham! (2000)
Jeb Clampett ~ The Capitol Hillbillies (2004, 2005, 2016)
Professor Plumb-loco ~ Elliot Brick's Case of the Maltese Ferret (2005, 2006)
Barney N. Bailey ~ Murder Under the Big Top (2005)
Rudy the Red-Nosed Reindeer, Jr. ~ Slay Ride Five - CSI: North Pole (2005)
Newt Diamond ~ Murder at the Kit Kat Klub (2006 and 2018)
Dr. Henry Jackal ~ The Strange Case of Dr. Jackal and Mr. Hype (2011 and 2017 revival)
Belle/Curly/Marley/Curly ~ A Deadly Christmas Carol (2011)
Emeril LaGrossie ~ Who Killed the Top Chef? (2012)
Svetlana Tickov ~ Indiana Smith and the Raiders of the Lost Sequel (2012)
Jim Yelps ~ Mission: Unpossible (2012-13)
Coach Krunk ~ Dead of the Class (2013)
Madame Mesmer ~ The Calmityville Horror (2013)
Mrs. Tallulah Shepherd-Boggs-Zane ~ Overture for an Undertaker (2014)
Cheeto Bandito ~ How the West Was Dumb (2014, 2021)
Jack Storm ~ Johnny B. Dead (2015)
Luke Flyswatter ~ Star Bores (2016)
Ronald Grump ~ Dead of State (2016)
Michael Moron ~ My Big Fat Reality Wedding (2017)
Bruno Butterworth ~ Last Kill and Testament (2017)
Popguy ~ Popguy the Sailor Man (2019)

As understudy or in revival:
Tooth Fairy ~ Slay Ride (1996)
Mike Angelo ~ A Medium for Murder (1997)
Santa Claus ~ Slay Ride (1997)
Anotonio Bandana/Thor Bludgeon/Detective Horace Wompawski ~ Il Morte di Figaro (1998)
Ray Ricotta ~ Speakeasy, Die Hard (1997-98)
Maxwell Smug ~ License to Spy (2000)
Congressman Jackson ~ Tales from the Script (2003, 2004)
Odd Sterling ~ Once Upon a Crime (2004)
Ron Cheney, Jr. ~ Tales from the Script (2004)
Boris Kissoff ~ Tales from the Script (2004)
Old King Cole ~ Once Upon a Crime (2004, 2012)
Ratso ~ Indiana Smith and the Restaurant of Doom (2004)
Mrs. Peacock-a-Doodle-Doo ~ The Maltese Ferret (2005, 2006, 2012)
Svetlana Tickoff ~ Indiana Smith and the Restaurant of Doom (2006)
Mr. Spork ~ Space Trek (2006)
Lex Lutheran ~ The Menace of the Super Duper Party-Pooper (2006)
Larry the Minchkin/Cowering Lion ~ The Wizard of Odds (2008)
Svetlana Tickov ~ Indiana Smith and the Raiders of the Lost Sequel (2009)
Aunt Bee ~ Mayberyy R.I.P. (2013, 2015)
Squeegee ~ The Pirates of Poughkeepsie (2014)
Joe Friedegg ~ Slay Ride V - CSI: North Pole (2014)
Skippy ~ Survivor on Killigan's Island (2015)
Captain James T. Quirk ~ Space Trek (2017)
Captain Boobing ~ Murder on the Luv Boat (2018)
Santa Claus ~ Slay Ride 3 (2018)
Sir John Feelgood ~ The Case of the Ms. and the Show Biz Whiz (2019)